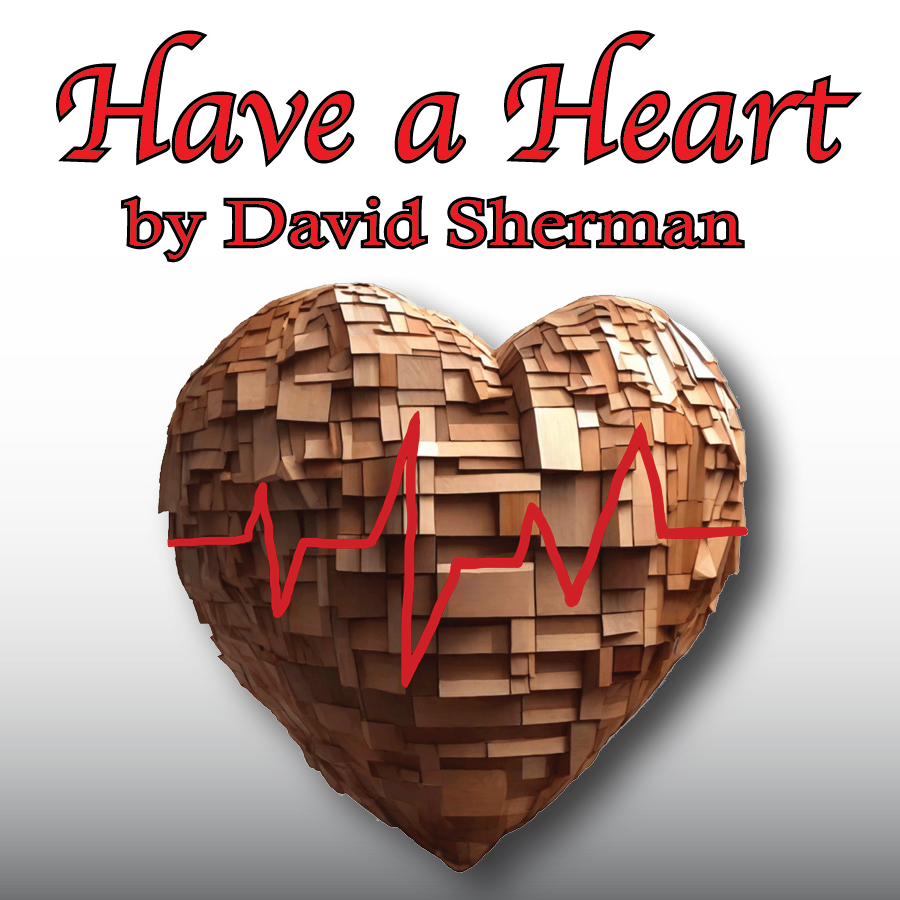 OCTOBER 18 - 22
TICKETS NOW ON SALE $20!
ALSO AVAILABLE IN-PERSON AT CHALET BELLEVUE
(4 evening shows and 2 matinees)
at Chalet Bellevue, Morin Heights
Tickets $20
 Theatre Morin Heights is delighted to present "Have a Heart" by local playwright David Sherman. Originally premiered at Montreal's Centaur Theatre in 2006, this dark comedy navigates a father's experience with heart disease and his family's conflicting responses. Quick-witted and poignant, the story takes the audience along for the ride as the characters face issues related to aging, a fragile health care system and finding one's place in the world.

The cast is currently in rehearsals under the able direction of Noel Burton.
Bistro-table seating.

Cash Bar. Doors open a half hour prior to show time.
************************
For a glimpse at some of our recent shows See below!
"HANSARD" BY SIMON WOODS • APRIL 26-30, 2023
CONGRATULATIONS TO OUR CAST AND CREW FOR A SPECTACULAR, THOUGHT-PROVOKING AND EMOTIONAL PRESENTATION OF HANSARD!
Hansard, which premiered at England's National Theatre in 2019, examined one family's drama set in the heart of the divergent and divisive Thatcher-era politics that still ring true today. The show ran from April 26 to 30 with 6 perfomances enjoyed by sold out crowds.
Simon Woods, the playwright, explains that "The play takes place around the moment of the passing of the Local Government Act which contains this section: Section 28. A legislative designation for a series of laws across Britain that prohibited the "promotion of homosexuality" by local authorities. 
Noel Burton and Corina Lupu returned to the Theatre Morin Heights stage in this two-hander that crackled with their signature chemistry. He's on about the fox again; it's destroying his yard. She's still on about his politics; they're destroying her country. The fox and the politician — it could be one of Aesop's fables.
"PERFECT TIMING" BY KRISTI KANE • October 19-23, 2022
This farcical romp kept the audience on the edge of their seats and in stitches with laugher. A big shout out and thanks to our great ensemble cast, crew, our many volunteers, sponsors, the municipality of Morin-Heights and, of course, to our theatre's loyal audience. Another sold out success! It takes a village!